Welcome to Hoteles Torremayor
Warm hospitality, attentive service, stylish accommodations and exceptional cuisine. All are part of the guest experience at Hoteles Torremayor, a collection of lifestyle hotels in the upscale Providencia neighborhood of Santiago, Chile.
We invite you to discover more about our hotels, which are set in sought-after locations in Santiago, moments from cultural attractions, tranquil, green, urban parks and bustling commercial centers. Our hotels and serviced apartments – Hotel Torremayor Lyon, Hotel Torremayor Providencia and Nucleo Mayor Apartments – have been designed to elevate the travel experience for business and leisure guests visiting Chile's cosmopolitan capital.
While each hotel is unique in its style character, they do share common traits. As our guest, you will dine at restaurants specializing in both delicious international cuisine and authentic Italian specialties and have access to inviting spaces for working and relaxing.
Come experience the best of life in Santiago, Chile at Hoteles Torremayor.
Hotel Torremayor - Lyon
Framed by captivating architecture and classically elegant décor, Hotel Torremayor Lyon provides a warm, inviting gateway to Santiago's most popular attractions, landmarks, historic sites and shops. The hotel is conveniently near Arturo Merino Benítez Airport and the Metro station, allowing for effortless arrivals and moving throughout the city with ease.

Hotel Torremayor - Providencia
In the heart of Santiago, Hotel Torremayor Providencia stands out for its modern, urban style and unique character. The hotel places guests ten minutes from Costanera Center, which is the largest mall in Latin America, and moments from a Metro station and historical sites, cultural landmarks and other fascinating attractions.

Nucleo Mayor Apartments
Located in the innovative Núcleo Los Trapenses, Nucleo Mayor Apartamentos offers 84 beautifully designed apartments that seamlessly blend the exclusivity and convenience of a private residence with exception hotel services and amenities.

COMING SOON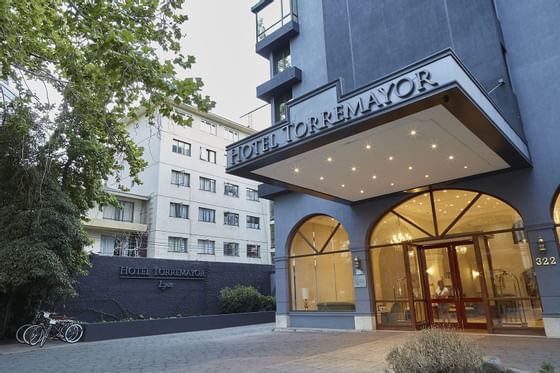 Enhance your next visit to Hotel Torremayor Lyon by taking advantage of exclusive hotel deals and travel packages that combine special rates on your accommodations with unique perks and upgrades.
View Offers

opens in a new tab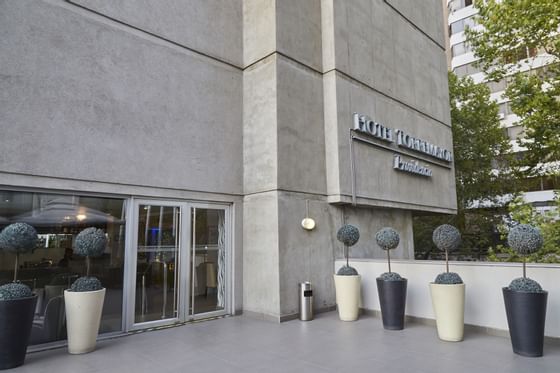 Get a little extra out of your stay at Hotel Torremayor Providencia. Our hotel deals complement special rates on your accommodations with unique perks and upgrades.
View Offers

opens in a new tab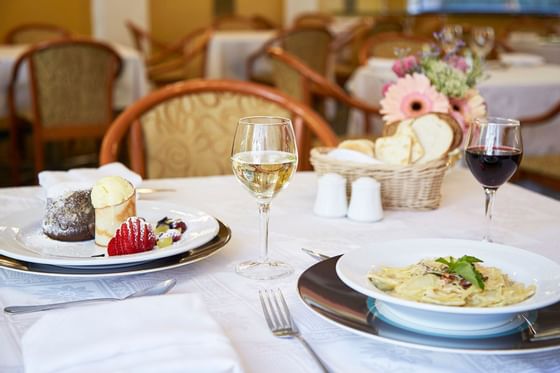 From authentic Italian specialties at Restaurant Arcos to cocktails on the outdoor Bar & Terraza, guests enjoy the perfect restaurant for any taste and occasion.
View Restaurants

opens in a new tab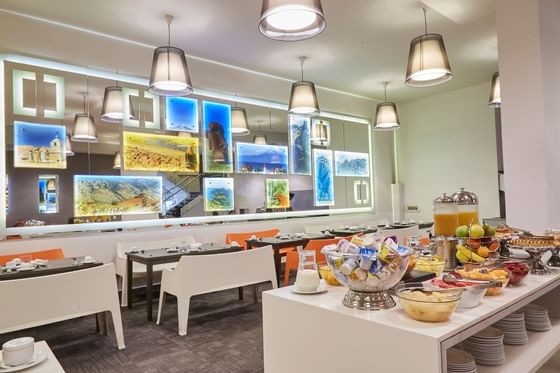 Savor healthy gourmet cuisine that includes Italian coffee, French pastries, sandwiches and natural juices at Caffé Mayor, or relax with cocktails and light fare at the Lobby Bar or Terraza.
View Restaurants

opens in a new tab