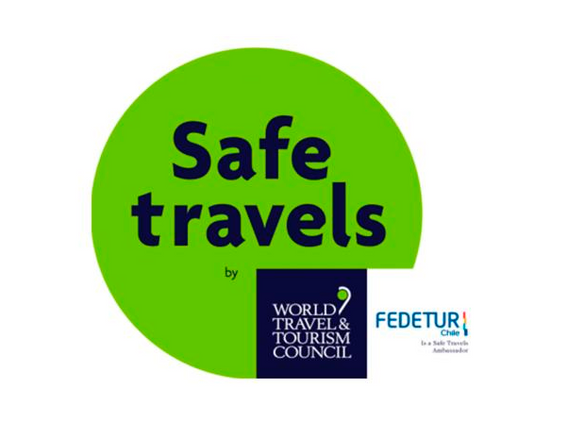 Safe Travels
We are pleased to inform you that FEDETUR has been accepted by the World Travel and Tourism Council (WTTC) to be an ambassador for the Safe Travels seal among our partner companies. This seal, which represents adherence to global protocols, has been designed to help restore trust among travelers so that safe travel can resume once restrictions allow.
It is the first global seal on safety and hygiene for Travel and Tourism, specifically designed to address COVID-19. This will allow travelers and other stakeholders to recognize companies from around the world that have implemented health and hygiene protocols and are aligned with the WTTC Safe Travels protocols.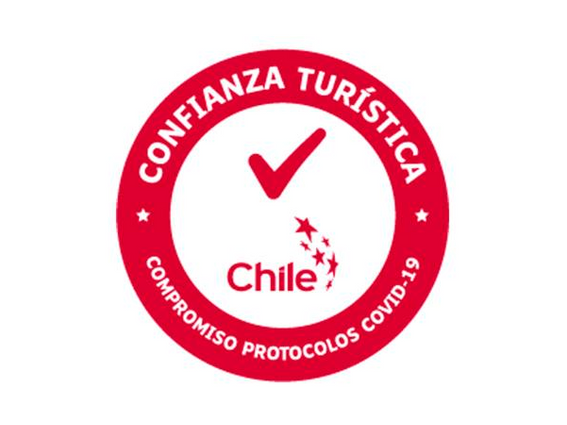 Tourist Trust
With a call to the tourism industry to join and prepare responsible and safe tourism together, the Undersecretary of Tourism and the National Tourism Service (Sernatur) presented this certificate of commitment titled 'Tourist Trust' to our hotels.
It's a badge given free of charge to the providers of the sector that are registered in Sernatur. This distinction also indicates the implementation and compliance of protocols and guides of good sanitary practices necessary for the safety of workers and visitors. These are individuals who may return to travel through Chile once the epidemiological conditions of the country allow it.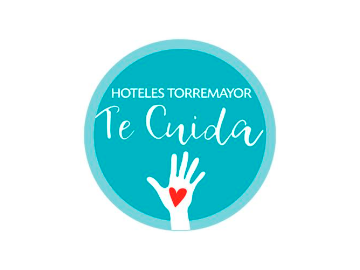 Torremayor Hotels Take Care of You
The tourism sector faces a new challenge after the pandemic and the lockdown. Until security is guaranteed in the form of a safe treatment and conditions return to normal, it's necessary to adapt and turn to new protocols and strategies related almost entirely to the service. In the meantime, we've developed the implementation of hygiene material and online systems that allow a hotel concept as "Hotel Torremayor Te Cuida" to thrive and to protect our guests.
These standards are determined by social distancing, the reduction of contact between people to carry out procedures and transactions and a great boost in the digital tools of the sector itself.