Dining
Savor and Experience Exquisite Flavors with Us
You'll find the best restaurants in Santiago, Chile moments from the door of Hotel Torremayor Lyon. In addition, you can always savor a superlative dining experience without leaving the hotel.
At Restaurant Arcos, we bring the flavors and aromas of Northern Italy to the Santiago dining landscape like few other restaurants in Chile. Here, you can enjoy the traditional recipes of Emiliana and Ligure cuisine that, complemented by our diverse selection of Chilean wines, ensures an unforgettable meal. For a more casual experience, guests are welcome to relax with a cocktail or a glass of wine at our Bar & Terraza.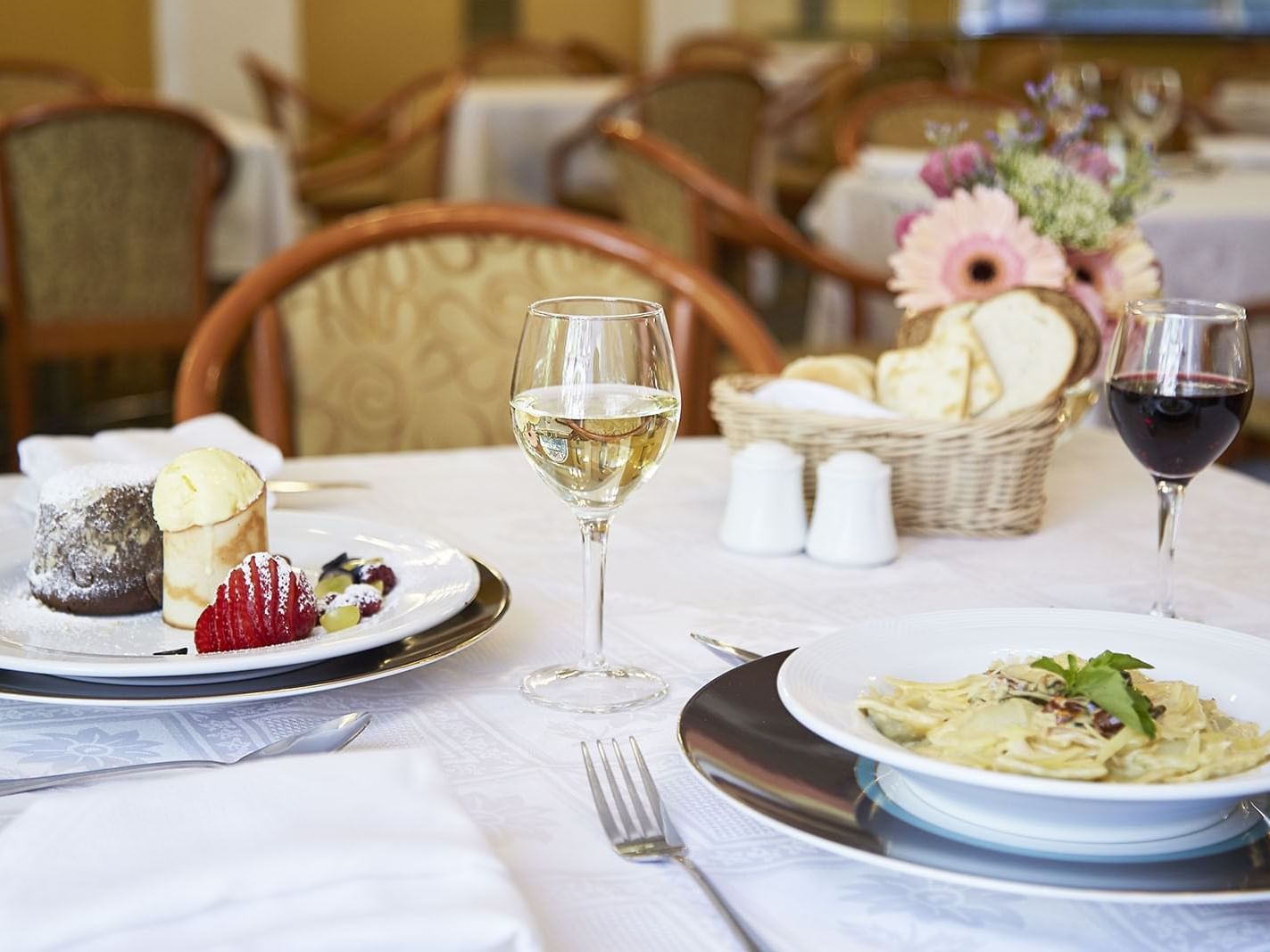 Savor authentic Northern Italian specialties that celebrate the culinary traditions of the cuisine of Emiliana and Ligure. Each dish served is complemented by a diverse selection of Chilean wines.